Poland becoming coronavirus hotspot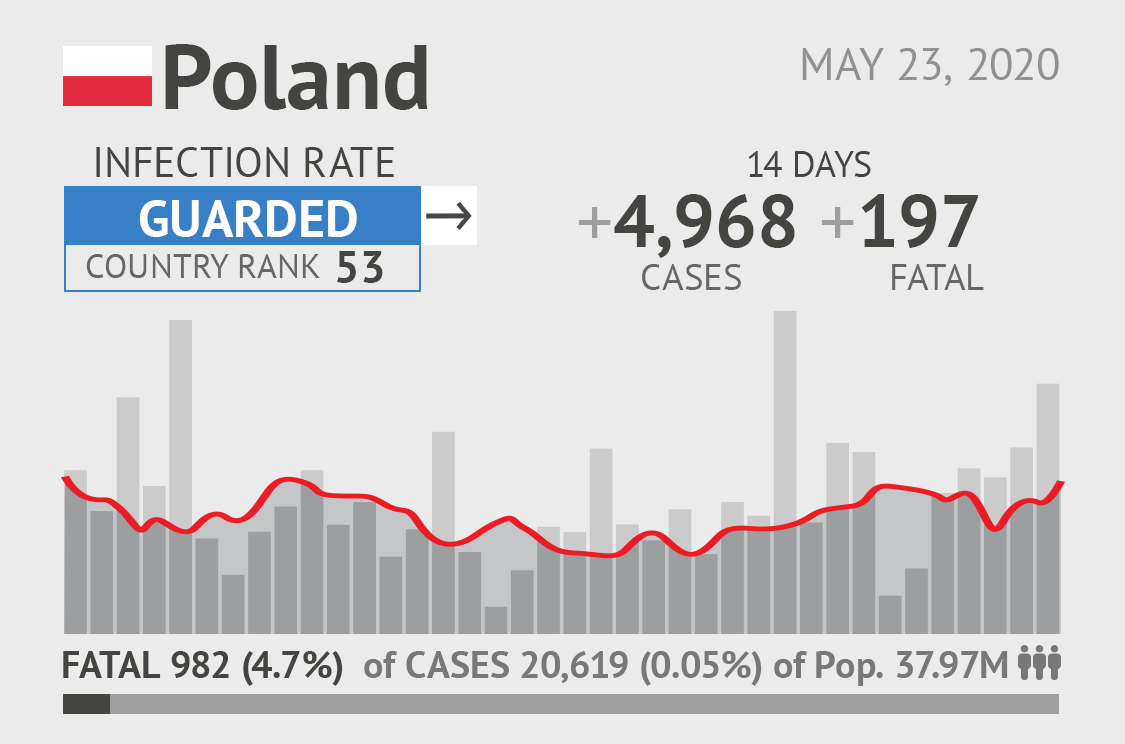 From the beginning of May the Polish authorities have relaxed quarantine conditions even more than before.
Since 4th of May such facilities like hotels, shopping centres, libraries, museums, art galleries have been allowed to reopen.
Lots of people have visited stores.
Still precautions should be taken. Shopping centres are obliged to enforce hand sanitation and provide customers with masks and disposable gloves.[1]
Coronavirus pandemic has caused the postponement of Poland's presidential election. It is reported that poll will be as soon as possible.
Elections will be by postal-only ballot for fear of spreading the disease. This has led to a serious political difficulties along with the pandemic problems.
[2]
Multiple medical facilities have stopped accepting scheduled patients and doctors provide only first aid.
It is strongly recommended to consult patients remotely with the exception of cases when the patient needs a physical examination.
[3]
Environment in the country is still hazardous because the number of people with positive diagnosis for coronavirus has increased since 20th of May.[4]
In our rating Poland is on the 54th place and it's in the guarded group.
That's what we think about the conditions in the country.