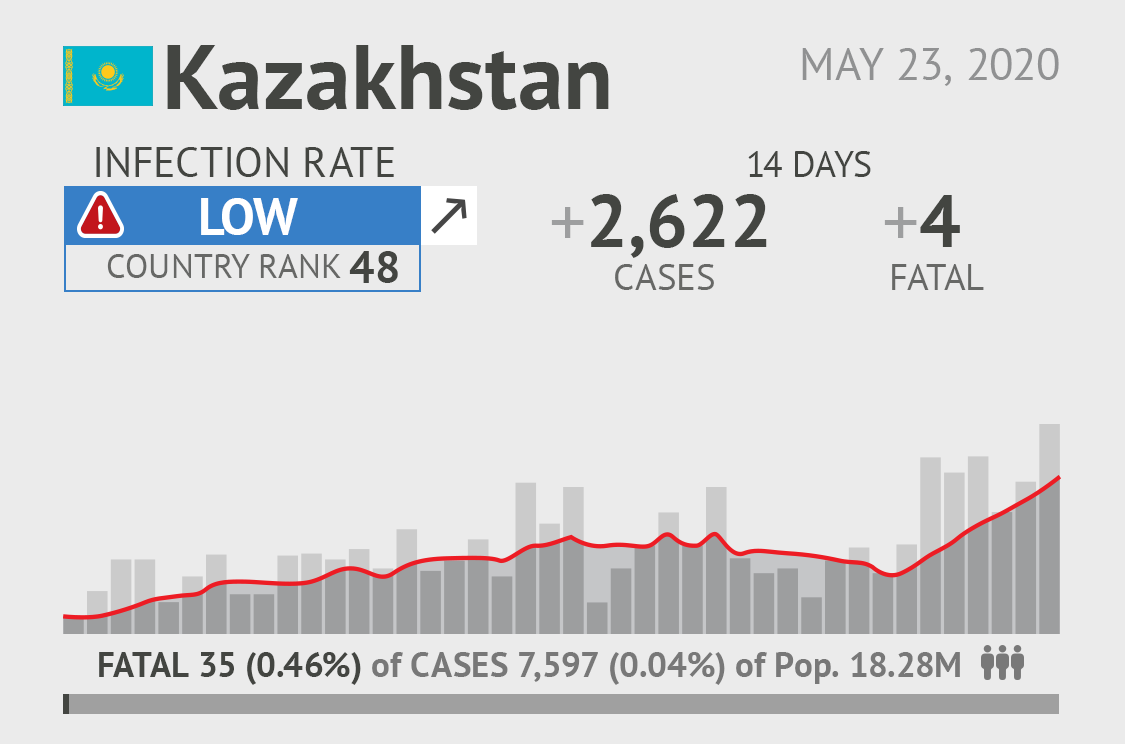 In Kazakhstan life begins to go back to normal but still there are some restrictions because the threat from the coronavirus hasn't been averted yet to the full extent. Taking preventative measures is still required.
Restrictions will be lifted depending on the status of a particular region.
Such establishments like logistics firms, factories, banks will be reopened. Domestic flights have been resumed.
Still it's been reported that the majority of coronavirus cases have been detected in Kazakhstan if to compare with other states of Central Asia.
Despite the relaxation of lockdown the government encourages people to stay at home.
[1]
A lot of citizens have got back to work. The authorities have declared that they will release funds to restore the economy, including businesses. Many people have been provided with relief food and received payments. [2]
But not everyone has been able to apply for money assistance because of the complexity of the procedure. A lot of applicants have found themselves abandoned.[3]
Kazakhstan's oil producing regions are in big danger because of the rise in the number of coronavirus cases. Tengiz oilfield will be closed if it doesn't manage to prevent the transmission of the virus. Thousands of employees can lose their jobs.[4]
Kazakhstan scientists have created PCR tests which are going to be released after being tested in the nearest months.[5]
In accordance with our rating Kazakhstan is on the 48th place and it's in the guarded group.
We consider that Kazakhstan is still under the threat of the coronavirus pandemic.