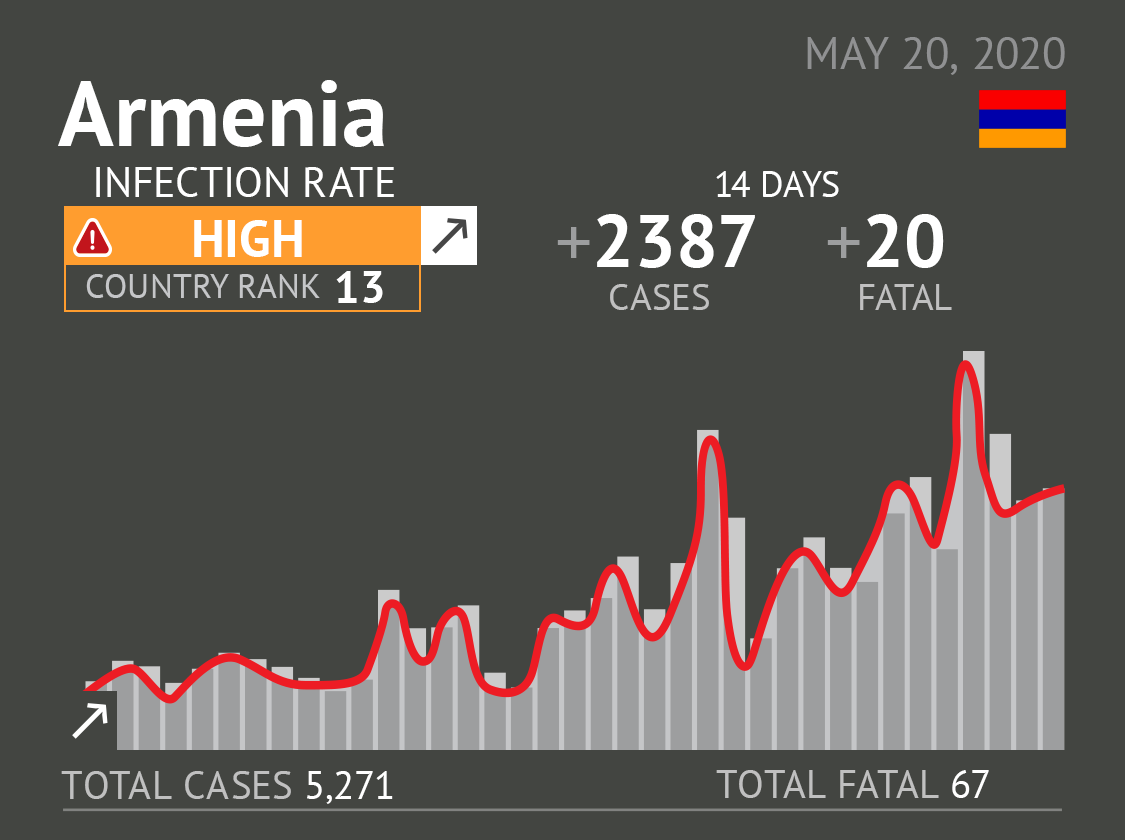 We have witnessed the increase in the number of coronavirus cases in Armenia in recent days.
The Government of Armenia has decided unanimously to prolong quarantine until June 13. But despite the isolation period public transport service has been restored since May 18, also childcare services, gyms, malls have been reopened. From 25th of May everyone will be obliged to wear a face mask in any public location. Many people have been given an opportunity to get back to work but the Government has declared that self-isolation regime can be renewed if the situation deteriorates. [1]
The Institute of Molecular Biology (IMB) of the National Academy of Sciences of the Republic of Armenia has been provided with funds to accelerate the production of COVID-19 tests.
To combat the coronavirus specialists will use equipment from Seeding Labs and need additional apparatus by May 29, 2020.
[2]
The government has allocated funds for obtaining medical supplies which were delivered from China to Armenia on a special flight on May 14. [3]
Since May 19 tactics of coronavirus treatment have been changed because of the rise in the number of infected people. Patients with mild or no symptoms will not be hospitalized but remain in home isolation. The National Health Institute will instruct medical staff remotely on how to treat patients at home. A call center will be set up so that doctors consult their colleagues on coronavirus and particular cases. [4]
From 22nd of May patients with mild or no symptoms will not be hospitalized but remain in home isolation because of the growing number of new coronavirus cases. Online consultations have been already organised for medical staff to teach how to treat patients at home. The Minister said that wearing masks indoors would be compulsory.[5]
We are monitoring possible inflection outbreak.
Armenia has risen to 17th place and it is in the high-risk group at our rating.
This rating could be used as advisory for high infection risk in the country. It is developed on the basis of an algorithm that calculates data for the last 14 days.
Our rating has the following risk groups: severe, high, elevated, guarded, low.
This is our opinion regarding the situation in Armenia.