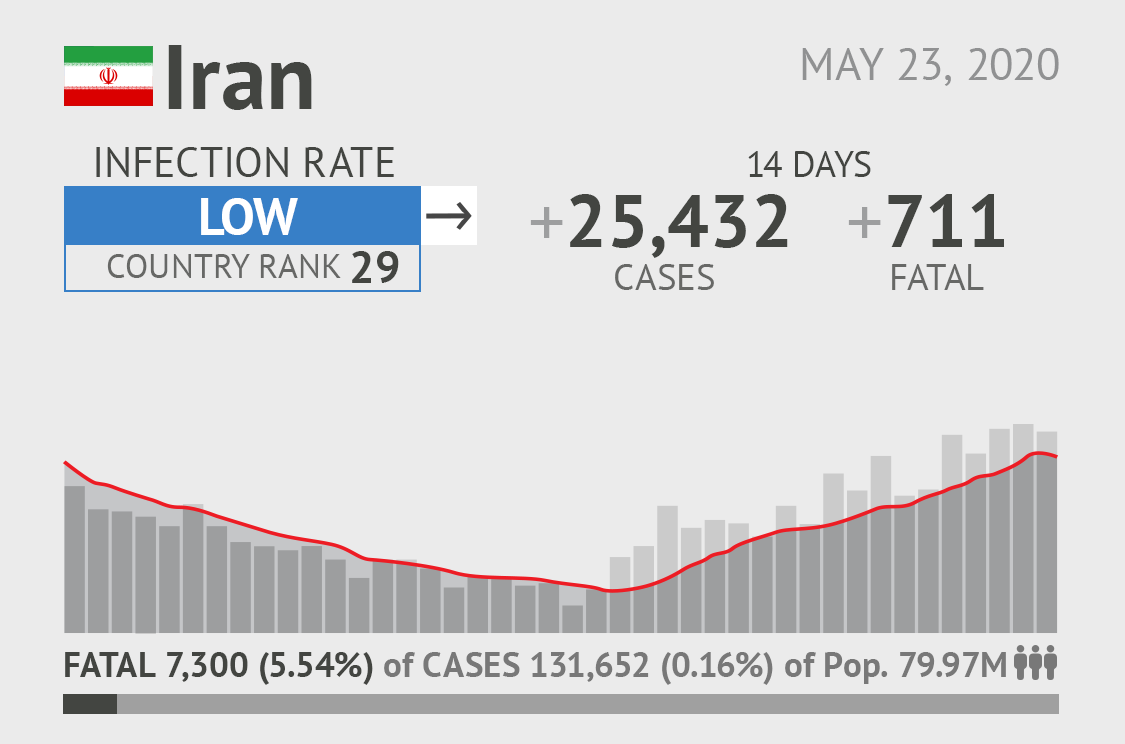 The Government of Iran has reopened the country and this has triggered an outbreak of coronavirus disease.
Many public institutions have been resumed as well as public transport services. People have flooded the streets of the cities, it has been allowed to visit mosques for communal prayers during Ramadan evenings.
Several weeks later, this has aggravated the situation and it's led to dramatic increases in the number of cases of COVID-19.
Iran is the country with the largest number of infected people in the Middle East for now.
Experts consider that the decision of the government to reopen the country has been the biggest mistake.
Also experts consider that it's been made in order to salvage the economy of the country but majority of people even cannot afford masks and gloves but still they are forced to return to work not to run out of money at all.
It is believed that the real number of people with positive diagnosis for COVID-19 is much higher.
The government of Iran has been harshly criticized for the way it handles the situation.
[1]
Coronavirus has infected not only people but doctors who have been treating the patients. More than 10000 medics are infected currently.[2]
Iran is on the 30th place and it's in the guarded group in the rating.
We consider that Iran is in a precarious position.