Bangladesh becoming coronavirus hotspot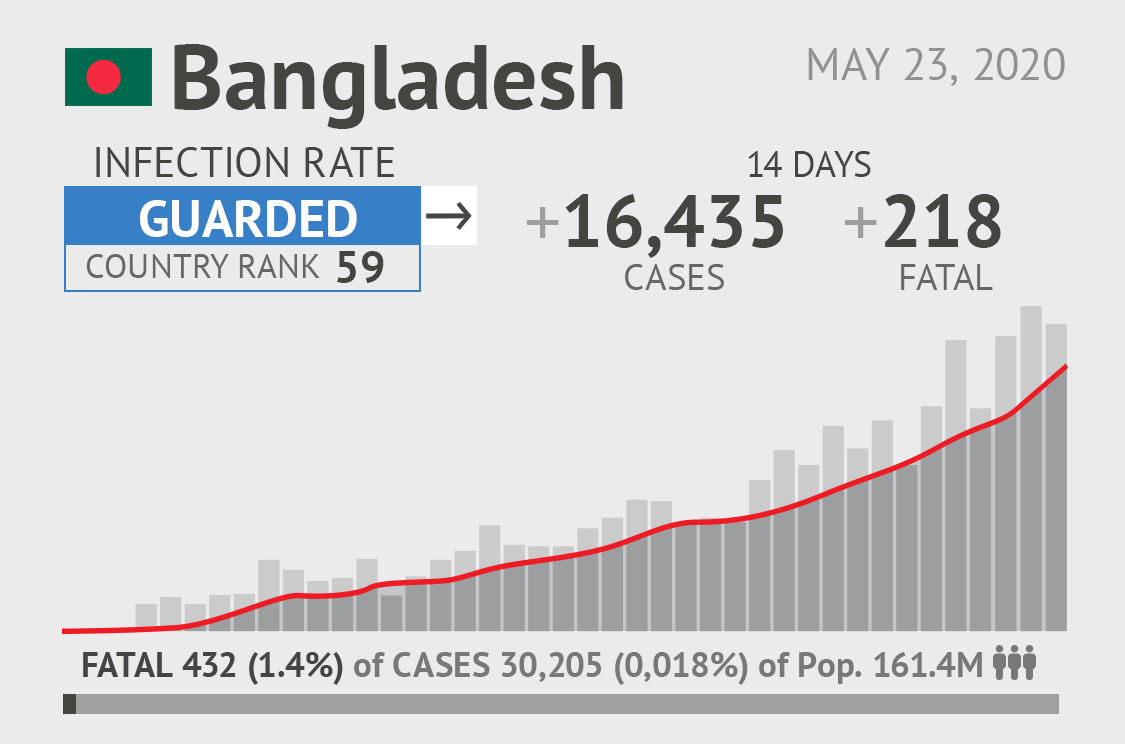 Coronavirus infection rate may reach its breaking point in Bangladesh in the nearest weeks.
Experts consider that the reason for this state of affairs is the decision of the Government to ease the quarantine. Many factories have been reopened and a lot of workers have returned to work despite the restrictions and it has led to the spread of the virus.
The authorities take action for improving the ability to test per day as many people as possible.
Doctor of Bangladesh have created a test kit that can detect virus very rapidly and he waits for approval of the government to use it. [1]
The authorities have extended an isolation period until May 30 because of an increasing number of people who have died from coronavirus disease..
Several doctors who have been treating coronavirus patients died at a hospital in the capital Dhaka.
Government is going to allocate funds to very poor families.
[2]
Experts are afraid that there are more infected people than statistics show because of the lack of opportunity to get tested.
Despite the worsening situation some shopping centres and stores have been reopened according to the decision of the government.
[3]
The lockdown has affected a lot of workers and peasants.
People consider that government fails to handle the situation because it's very difficult to get support and corruption is rampant.
[4]
In the rating Bangladesh is on the 63d place and it's in the guarded group.
That's what we think about the situation in Bangladesh.