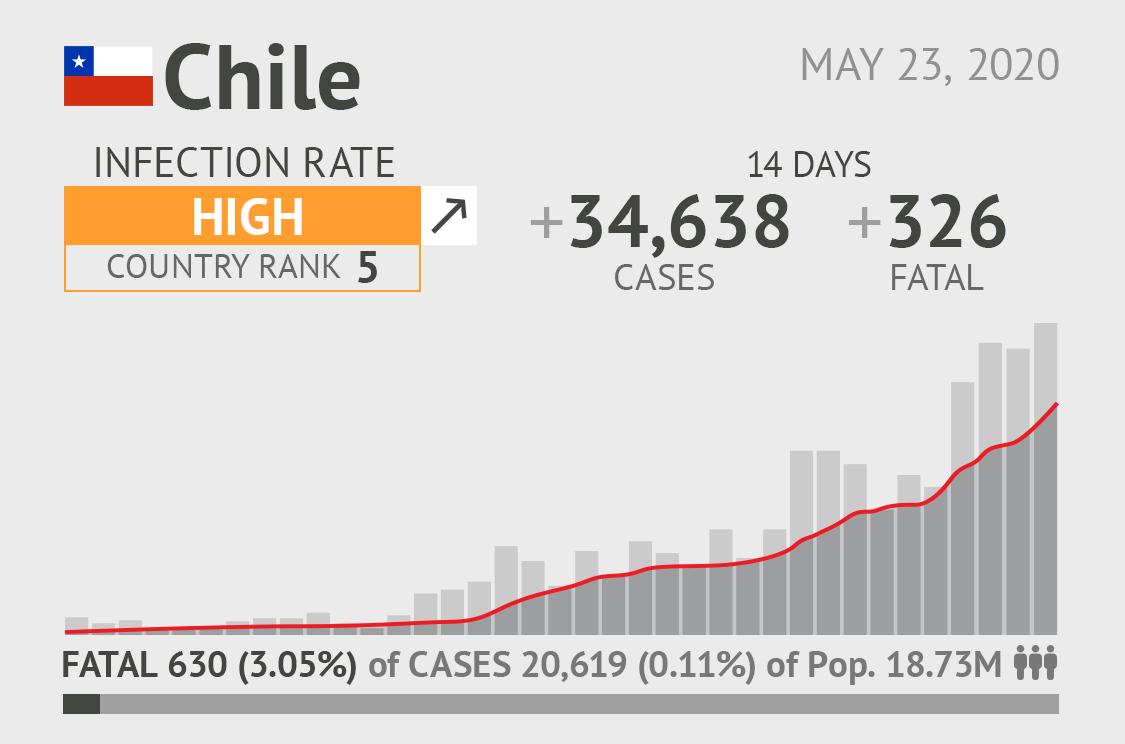 Santiago, Chile has recently experienced a surge in new Covid-19 infections. [1]
Chile now has over 46,000 infected and 478 deaths from Covid-19. Due to the significant rise in Covid-19 infections, the Chilean government enacted mandatory lockdown orders for residents of the capital to remain at home in isolation this weekend.
Since the emergence of Covid-19, unemployment has skyrocketed in Chile, resulting in never before seen levels of poverty. Frustrated by the severe restrictions during lockdown, Chilean citizens took to the streets of Chile's capital Santiago, forming large public protests against government food shortages. The protests quickly turned into riots when Police were called to assist in breaking up the riots. However, the situation escalated into violence and brutality when police began using tear gas and water cannons against the protesters.
Shortly after, President Sebastian Pinera promised to take immediate measures to assist those in need. The government has made assurances that it will provide people with food and the other essentials within the following week. While these promises are encouraging, many feel that it won't be enough due to the growing number of people in need of assistance. [2]
As a result of the recent surge in new Covid-19 cases, hospitals have become overcrowded.[3]
In trying to tackle testing, scientists in Chile have created a "smell test" which can help identify Covid-19 cases faster and at a lower cost. [4]
According to our rating system, Chile is ranked in 5th place globally, which places it in the high-risk group. We consider the situation in Chile as critical.